If you want to read about a specific hoya, click on the photo and you will be taken to another page. Some photos might take you to the same page, since some are just varieties of that species. Enjoy the photos and hopefully also the reading! (If you find anything that you might think is wrong, or if I have forgotten something, let me know.)

Hoya 'Rain Forest' (macgillivrayi x archboldiana)

Hoya 'Rebecca' (lacunosa 'Langkawi Island' x obscura)
Hoya ranauensis (sp. Poring)

Hoya revolubilis (sp. Kunming Kina)

Hoya revoluta (this is NOT revuluta)

Hoya ridleyii (pottsii)

Coming soon!

Hoya aff rigida (EPC-605)
Hoya rigida IML 1424
Hoya rigida IML 1529
Coming soon!
Hoya rigida IML 1669
Hoya rigida (sp. Thai 3)
Hoya rostellata IML 1513

Hoya rotundiflora (sp. Square)
Hoya rubida IML 1710
Hoya rubida IML 1711

Hoya rubida IML 1725
Hoya ruscifolia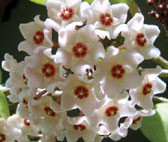 Read about how it all started
Why did I start collecting hoyas?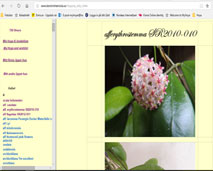 Private hoya links
Check out some of my favourite private hoya links from all over the world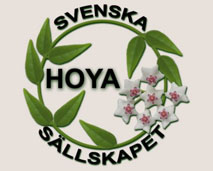 Public hoya links
Here you will find public sites from all over the world, places to buy hoyas from etc.

Hoya forums
Here you will find links to different hoya forums on the internet.

Other great links
Here you will find links to search sites, garden sites, fun sites, crazy sites, and other "useful" sites.