What is copyright? A "C" with a circle around it or does it mean something?

All photos on this website are taken by me. I am the owner of these photos and they are protected by copyright laws. If you do copy any of my pictures and use them on the internet without my permission, I will find them eventually. This is NOT permitted! However, I have found out that my photos were/are copied and used elsewhere and some even tried to make money by using them. I have marked ALL photos in one way or another because of this.

If I find out that my photos are still copied and used elsewhere I will simply close this site. How much fun is that?!!

All texts are also written by me. These texts belong to this website and are protected by copyright laws. It is not permitted to copy, translate or in any other way reproduce them. If you do so, I will find it.

If you're still not sure what copyright is, please take a moment and check out the link below. It's in English and it describes copyright in an easy, well written way:

And here's a link to a site in Swedish, that also explains what copyright is: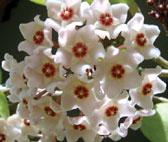 Read about how it all started
Why did I start collecting hoyas?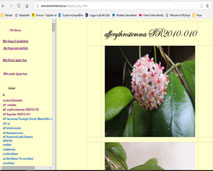 Private hoya links
Check out some of my favourite private hoya links from all over the world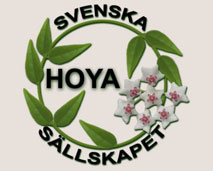 Public hoya links
Here you will find public sites from all over the world, places to buy hoyas from etc.

Hoya forums
Here you will find links to different hoya forums on the internet.

Other great links
Here you will find links to search sites, garden sites, fun sites, crazy sites, and other "useful" sites.