On this page I thought I would share some photos of my collection of trinket boxes. Now you're probably wondering why I would start collecting something like that...? When I was young (around 6-7 years old) I became really good friends with one of our neighbors (an old lady) and instead of candy she gave me a trinket box now and then. When I moved here to Trelleborg the boxes came with me, but were never unpacked from the box... The box was then moved to our house and recently I opened this box and thought I would add some more... Well, I didn't just add SOME... I hope you enjoy looking through them! All comments are welcome - just send me an e-mail or scribble something in my guest book!
For more photos of any of the boxes, just click on the photos below...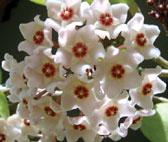 Read about how it all started
Why did I start collecting hoyas?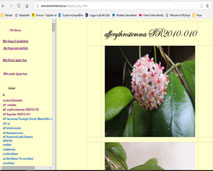 Private hoya links
Check out some of my favourite private hoya links from all over the world

Public hoya links
Here you will find public sites from all over the world, places to buy hoyas from etc.

Hoya forums
Here you will find links to different hoya forums on the internet.

Other great links
Here you will find links to search sites, garden sites, fun sites, crazy sites, and other "useful" sites.