If you want to read about a specific hoya, click on the photo and you will be taken to another page. Some photos might take you to the same page, since some are just varieties of that species. Enjoy the photos and hopefully also the reading! (If you find anything that you might think is wrong, or if I have forgotten something, let me know.)

Hoya calycina

Hoya campanulata
Hoya camphorifolia
Hoya cardiophylla
Hoya carmelae NS 05-244
Hoya carnosa
Hoya carnosa 'Freckles'
Hoya carnosa 'Grye Ghost'
Hoya carnosa 'Holliana'
Hoya carnosa 'Rubra'
Hoya carnosa 'Snow Ball'
Hoya carnosa (variegata)
Hoya carnosa IML 0158
Hoya carnosa 'H020'
Hoya sp aff carnosa LT08-035
Hoya carnosa (red) EPC-26
Hoya caudata
Hoya sp. aff. caudata TN99-006 IML 1889
Coming soon...
Hoya caudata TN99-015
Hoya chinghungensis
Hoya chlorantha var. chlorantha

Hoya chlorantha var. tutuilensis
Hoya 'Chouke' (carnosa x serpens)
Hoya 'Christine'
Hoya chuniana (sp. PNG 6)
Hoya cinnamomifolia var. cinnamomifolia
Hoya cinnamomifolia var. purpureofusca
Hoya citrina
Hoya citrina IML 0734
Hoya collina (sp. Biak)
Hoya collina (sp. Irian Jaya 26)
Hoya sp. aff. cominsii
Hoya compacta
Coming soon...
Hoya compacta 'Mauna Loa'
Hoya coriacea IML 1548
Hoya coriacea (from Carol)
Coming soon...
Hoya cf coriacea EPC 633
Hoya crassicaulis (incrassata)
Hoya crassipes
Hoya cumingiana
Hoya curtisii
Hoya cystiantha (campanulata)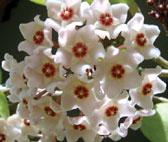 Read about how it all started
Why did I start collecting hoyas?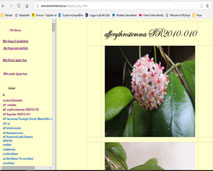 Private hoya links
Check out some of my favourite private hoya links from all over the world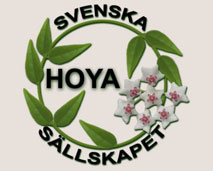 Public hoya links
Here you will find public sites from all over the world, places to buy hoyas from etc.

Hoya forums
Here you will find links to different hoya forums on the internet.

Other great links
Here you will find links to search sites, garden sites, fun sites, crazy sites, and other "useful" sites.