Over the years of growing / collecting hoyas I've seen quite a few odd growths and flowers on some of my hoyas. I've decided to make a page just for photos of it! Most of the photos can also be found on the page for the hoya in question, but I thought it would be good to have these photos in one place. (If you find anything that you might think is wrong, or if I have forgotten something, let me know.)

When I started on this page I didn't have all that many photos, but it seems these strangenesses are my kind of thing! I have now devided them up in three categories; odd flowers, strange leaves/growth and BIG leaves. Yes, I know the big leaves don't really belong here, but I couldn't figure out where to put them...

Click on the photos below and you'll be taken to new pages with more photos of the same kind.

Odd flowers
Strange leaves/growth
Just BIG leaves

Comparing photos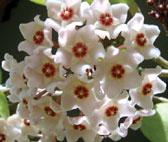 Read about how it all started
Why did I start collecting hoyas?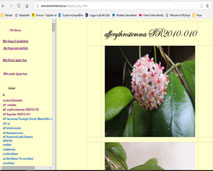 Private hoya links
Check out some of my favourite private hoya links from all over the world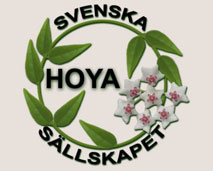 Public hoya links
Here you will find public sites from all over the world, places to buy hoyas from etc.

Hoya forums
Here you will find links to different hoya forums on the internet.

Other great links
Here you will find links to search sites, garden sites, fun sites, crazy sites, and other "useful" sites.