I got this hoya from Hawaii in April 2005. I received several cuttings of this hoya, but the package had been a little crushed and these cuttings looked like they wouldn't make it... It must have taken at least two months for them to perk up and root, but it was worth waiting! I managed to save four cuttings which are all growing well right now and this is causing me a small problem... I don't have any good spot to put this hoya in and I would like to have it hanging, but all the hanging places are already taken... Correction, WERE taken. I took down my wayetii and gave that spot to 'Sunrise'. It seems already very happy there! (Wayetii was moved to a piedestal in front of a window and seems to appreciate the move.)
Found a small peduncle on March 8 2006 and the results can be seen below. More peduncles are on the way so I can almost say that this seems to be a bloom willing hoya.
To view any of the pictures on this page bigger, click on them and they will open up in new windows.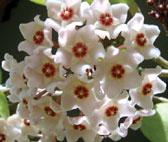 Read about how it all started
Why did I start collecting hoyas?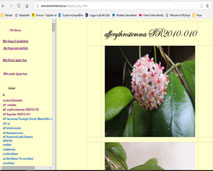 Private hoya links
Check out some of my favourite private hoya links from all over the world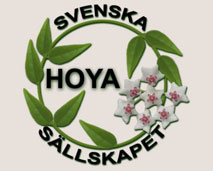 Public hoya links
Here you will find public sites from all over the world, places to buy hoyas from etc.

Hoya forums
Here you will find links to different hoya forums on the internet.

Other great links
Here you will find links to search sites, garden sites, fun sites, crazy sites, and other "useful" sites.